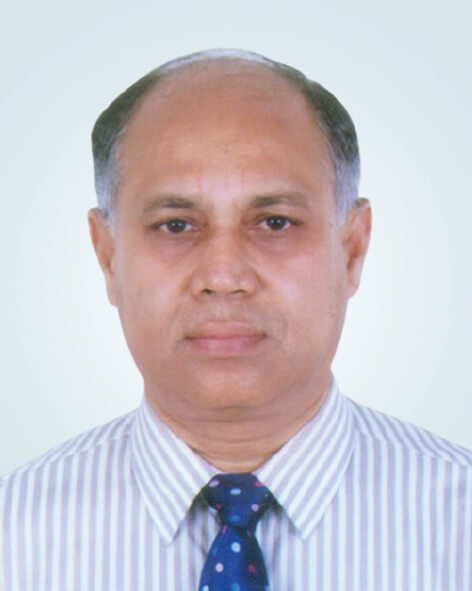 DR. MD. RAHMAT ULLAH
Chairman, Board of Directors
Dr. Md. Rahmat Ullah is a professor and the Dean of the Faculty of Law, University of Dhaka, Bangladesh. He completed his LLM (with Honours) with specialization in International Law from Baku State University, Azerbaijan in 1990 and PhD from Kiev State University, Ukraine in 1998. He passed SSC and HSC from Rangpur Cadet College and placed in merit list 7 th and 9 th in 1981 and 1983 respectively. He joined the Department of Law in 2001 as lecturer and promoted to professorship in 2013. He has been serving as elected Dean in the Faculty from 2017 to till date for two consecutive tenures. During his professional carrier besides teaching in the Department of Law, he served as Provost of Kabi Jashim Uddin Hall (2013-2019), Independent Director and Chairman Audit Committee of the Mercantile Bank Ltd.
---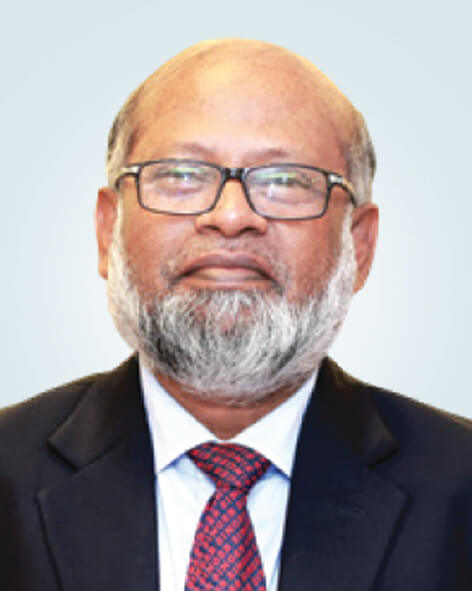 Mr. Mohammad Sanaullah FCS
Independent Director
Mohammad Sanaullah FCS is the CEO and Lead Consultant of Mohammad Sanaullah & Associates. An Independent Professional Firm of Chartered Secretaries and Management Consultants in the field of Corporate Management and Governance. He was the Corporate Affairs Director, Company Secretary and Head of Human Resources of Singer Bangladesh Limited which is a Leading (Multinational) public listed Company. He was with them for over 34 years from where he retired in late 2020. Professionally Sanaullah is a Fellow (FCS) and a Founder Member of the Institute of Chartered Secretaries of Bangladesh (ICSB). He is also a Post Graduate Diploma holder in Personnel Management from Bangladesh Institute of Management (BIM). Besides, he is a Masters in Accounting from the University of Dhaka.
---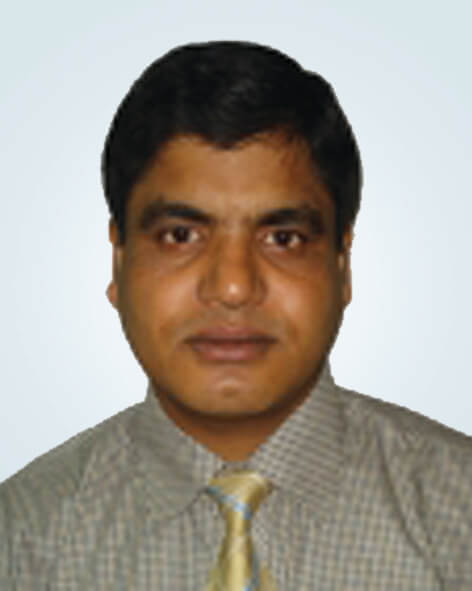 Dr. Md. Rafiqul Islam
Independent Director
Subject Taught : Principles of Economics, Managerial Finance, Corporate Finance, Investment Analysis, Financial Derivatives, International Finance. Educational Attainment: (i) Degree : Doctor of Philosophy (International Finance) Institution : Faculty of Business Studies University of Dhaka, Bangladesh Result : Awarded (ii) Degree : Master of Business Administration (Major in Finance) Institution : Institute of Business Administration (IBA) University of Dhaka, Bangladesh Result : CGPA =3.87 (iii) Degree : Master of Science in Mathematics Institution : Department of Mathematics University of Dhaka, Bangladesh. Result : First Class (First Position) (Marks = 82.67%). (iv) Degree : Bachelor of Science (Honors) in Mathematics Minor: Economics, Statistics Institution : Department of Mathematics University of Dhaka, Bangladesh.
---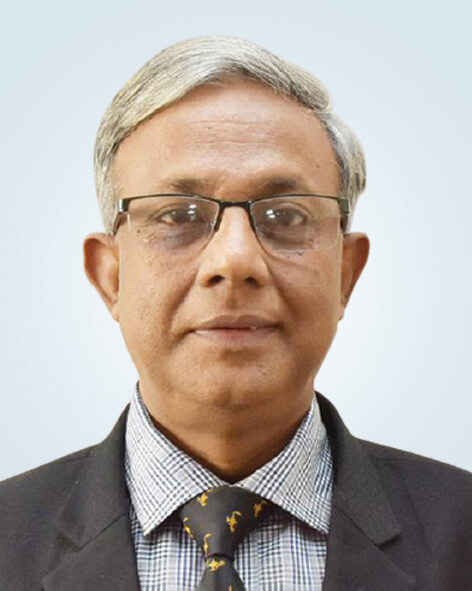 Mr. Md. Mofazzal Hossain, ndc
Independent Director
• Bangladesh Securities and Exchange Commission has nominated and appointed as an Independent Director of Fareast Islami Life Insurance Company Limited on 01 September 2021.
• Nominated as Chairman of Nomination and Remuneration Committee (NRC) to look after formulation and nomination criteria for determining qualifications, positive attributes, experiences and Independent Directors and Top Level Executives.
• Formulation policy for formal process of considering remuneration of Directors and Top Level Executives
• Working on restructuring the existing organizational organogram to rationalize the present manpower
---
Colonel Gazi Mr. Khalid Hossain, PSC (Retd)
Independent Director
Colonel Gazi Md Khalid Hossain, psc (Retd) is an Independent Director of Fareast Islami Life Insurance Company Ltd. Prior to his retirement from Bangladesh Army, he was Deputy Commandant of Central Ordnance Depot (COD). Besides being a Platoon Commander in Bangladesh Military Academy, he was also an instructor in the School of Ordnance. He is a graduate of Defence Services command and Staff Collage, Mirpur. He obtained his Masters in Defence Studies from the National University, Bangladesh. He also obtained his Diploma on Advance Materiel Management from Rani Durgawati University, MP, India. He is a qualified expert on ammunition and explosives. He served under UN umbrella as peace keeper in Kuwait, Sudan and Democratic Republic of Congo. For his outstanding service as peace keeper he received Force Commander's Commendation at UNMIS (Sudan).
---
Mr. Snehasish Barua, FCA
Independent Director
Snehasish Barua is a Founding Partner at Snehasish Mahmud &Co. He has experience in audit, tax and consulting services for multinational companies, large manufacturers and banking and financial institutions including the Central Bank (Bangladesh Bank). Mr. Barua completed his articleship from Rahman RahmanHuq, a member of the KPMG International Cooperative. He qualified as a Chartered Accountant from the Institute of Chartered Accountants of Bangladesh (ICAB) in 2005. Mr. Barua also qualified from the Institute of Chartered Accountants of England and Wales (ICAEW) in 2013. Prior to founding Snehasish Mahmud & Co., Mr. Barua was a partner at SyfulShamsul Alam & Co, a member firm of UHY International.Prior to that he served as a Senior Manager at Rahman RahmanHuq.
---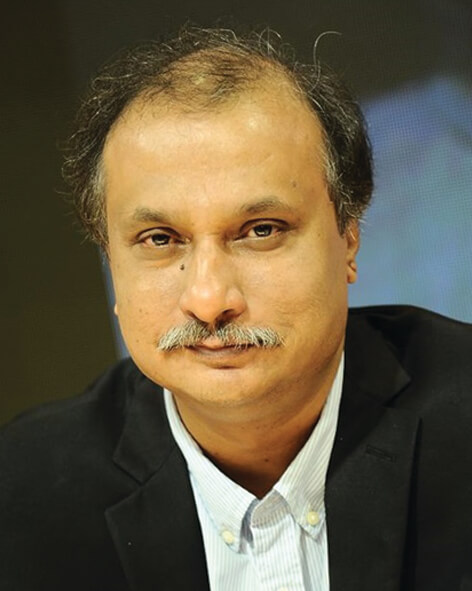 Mr. Mozammel Haque
Independent Director
Media Personality and ICT Specialist: President, ICT Club Limited President, The Editors Guild, Bangladesh Senior Vice President, Association of Television Channel Owners (ATCO) Advisor, Broadcast Journalist Center Advisor, Institute of Conflict, Law and Development Studies (ICLDS) Director, Bangladesh Sangbad Sangstha (BSS) Business : Managing Director & Chief Editor, Ekattor Media Ltd. (Ekattor Television) Chairman, Digital Equipment Manufacturing Company Ltd. Chairman, Digital Services Limited Chairman, Digital Technologies Limited Chairman & Managing Director, Connecting Bangladesh Limited Managing Director, Digital Communications Limited.Business Background : Started business career as the Authorized Dealer of Apple Computer in 1988. Became the Exclusive Distributor for Digital Equipment corporate in 1996.
---
Mr. Suzadur Rahman
Independent Director
Mr. Suzadur Rahman is an Independent Director of Fareast Islami Life Insurance Company Ltd. He is also a Director of Padma Oil Company Ltd. – the largest oil company in Bangladesh. He holds double Master's Degree in both Accounting Information System (AIS) and Health Economics from the University of Dhaka. He is a Consultant of World Bank, IFC and FCDO (Foreign, Commonwealth and Development Office). Mr. Rahman is also a renowned business person in Bangladesh. He is a successful Entrepreneur with proven leadership role in different businesses. He is the Founding Chairman of G7 Securitas Ltd. – a leading security service provider in Bangladesh. He is the Chairman of King Consultants Ltd., Managing Director of Mindlabz Ltd. and Proprietor of M/S S.S. Enterprise. He is a distinguished member of BASIS and Bangladesh Bridge Federation (BBF).
---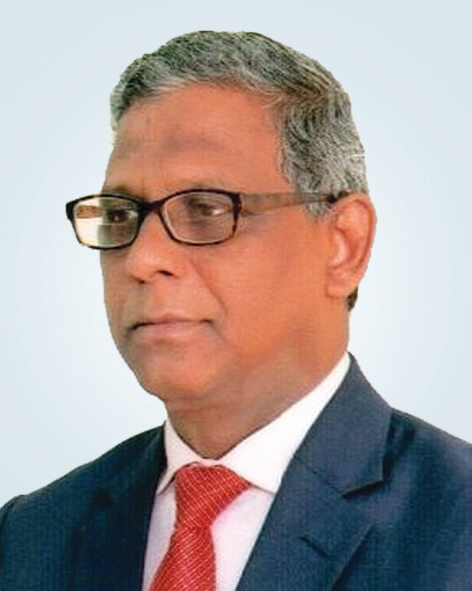 MD. Zikrul Hoque
Independent Director
34 years of empirical working experience in the state owned bank, Janata Bank LTD with the position of Deputy Managing Director (DMD), General Manager (GM), Deputy General Manager (DGM), Assistant General Manager (AGM), Manager, and so on. 15 years of deftness in the field of "Loans & Advances". Playing innovative role to inaugurate banking online/offline core software to strengthen faster way of digital and mobile banking. Having extensive sagacity in the ground of direction, policy making & regulation, monitoring, and implementation. Besides, have a strong competence to prove myself in the numerous fields of bank and financial sector. DMD, GM, DGM, AGM, SPO, PO, SO, Manager, HRM,Janata Bank LTD,Trainer, BSc, MBA, BAU, IIU, JAIBB, DAIBB, IBB, BIBM, Consultant, Software Developer,